Career Authority was formed in 2019 and is dedicated to helping others build bolder careers by providing them innovative tools and support for career planning and development.  
Brent Peterson pivoted from his corporate career in 2019 and along with his business-partner, Darwin Hanson, co-founded Career Authority.  The two graduated from high school together, and these two friends are formidable business partners.  They have complementary skills and experiences, a relationship based truth and trust and a desire to do the right thing in major way.
Darwin brings entrepreneurship having successfully built, run and sold his own software and company in the talent acquisition and compensation niches.  When brought in to solve a compensation, talent or payroll issue he is able to identify root-cause in a fact-based logical way and rapidly develop a comprehensive solution.
Brent brings global Human Resources experience in fortune 200 companies and has coached employees from entry level to c-suite on their careers.  He had a reputation for sketching out a map of experience, skills, network and values in the pursuit of a career destination.  What started out as sketches have now made it into software.  You can read more on Brent's thoughts on career development and leadership at his blog.
Darwin and Brent formed Career Authority in 2019 after they asked each other to think about the biggest problems in the world of work that they have the passion and skills needed to address. They thought on their own and made their list, and when they compared their answers, they agreed that the number one issue that faces professionals is how to maintain a rewarding career in the face of constant disruption and the importance to a purposeful life to have added value and to have been valued. They believe every motivated individual deserves a thoughtful career FlightPath, and access to the tools and skills that expands courage and resilience required to navigate successful careers.
Elizabeth joined the team in 2020 and has played an instrumental role as a managing partner of Career Authority and developing E-learning modules.
Together they have built:
FlightPath™ a digital career-coach and planning system that integrates Hogan Assessments in the model
FlightPath Pro™ for organizations that includes coaching and optional 360° feedback
E-learning modules that fit our 7-success competency framework used in FlightPath™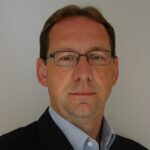 Darwin Hanson
Co-Founder
Career Authority LLC.
Darwin is a consultant with a strong analytical and theoretical gait. He delivers value by listening, asking penetrating questions for insight, defining the business philosophy and strategy that will lead to success, and then provides the operational knowledge that enables the methods and processes to actually work in the real world.
His entrepreneurial habits keep his feet firmly grounded in reality while constantly stretching the performance and engagement of his leadership team. He leads executives to embrace redesign philosophies and to effect organizational change aimed at structuring effective management systems, building employee commitment and increasing shareholder value. He has provided long-term strategic results to over 250 companies using his methods and products in over 35 countries.
Darwin's educational degree is in Finance and his experience is in Accounting, Global Rewards, Application Development and Executive Management.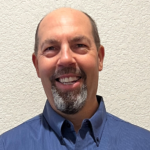 Brent Peterson
Co-Founder
Career Authority LLC.
Brent worked in Human Resources with three fortune 250 companies (Union Carbide, PepsiCo and Becton Dickinson) for more than 30 years and gained a reputation for helping businesses succeed through better talent, leadership and fairness. He has worked and traveled the globe finding ways to connect with individuals from all cultures. Regardless of the level and size of business, Brent notices thing and brings a respectful curiosity and energy that rallies people to the mission and inspires courage to tackle challenges.
Author of Getty's Work, a timeless book that takes a new approach to teaching readers how to be and inspire the best from others.  He claims its success is due to the role his golden retriever played in its creation.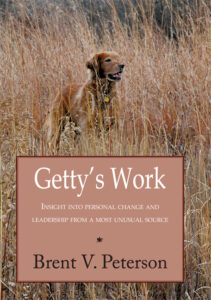 Brent earned his MA in Human Resources from the University of Minnesota and BS in Industrial Psychology from Northern Arizona. He is Hogan Assessment Certified and an Aresty Scholar (executive ed) from the University of Wharton where he studied organization change, strategy and effective execution of organizational strategy. He also is Six Sigma Greenbelt certified.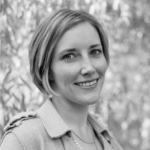 Elizabeth Nelson
Elizabeth received her B.S.E. in Biomedical Engineering from the University of Pennsylvania and her PhD in Mechanical Engineering and Materials Science from Duke University. While she is an engineer by training, she has developed a passion for talent and product development with a focus on small companies.
In each stage of her career, it has become increasingly clear- a great idea won't be successful without the right team.  Realizing the criticality of creating the right team, she has begun taking her experiences in leading a talent program for a larger organization, as well as her people/project management skillsets from early stage companies, to help develop a toolset for creating the right team. Through her work, she has also learned the importance of integrating design for six sigma techniques into even the earliest stages of innovation, across all disciplines, including Talent Development. She therefore brings a unique perspective to talent development and ways to integrate best practices into company culture.
She brings a fresh perspective providing her technical training and insights on how to diagnose the culture, manager and employee engagement, and team performance.  Since she is a practice leader, she has a greater appreciation and ability to relate to the work in a variety of companies, with core HR skills and experience.