Our customers include organizations and individuals
A packaging and shipping company brought us in to deliver live Cross-Functional Teamwork Excellence Training, redesign incentive plans, design salary structure, implement Workforce Now for performance management and compensation management and provide project management for new 2 key new product development initiatives.
A life sciences startup brought us in to deliver FlightPath Coaching and 360-degree feedback to their Sr Manager through Sr. Directors.
More than 75 individuals have sought us out for help with their career.
Examples of customer reviews
"Oh, wow, thank you so much! I am so fortunate to have met you and your company  You've inspired me to dream again, and I appreciate your insights. I have much work ahead of me, but the Flightpath tool will help me stay focused and organized. Thank you for the online training also. I look forward to them!"
-Transitioning to a new career path
"There may be some results that don't directly align with how I think I work, but many of the results are spot on, and the points to think about and the areas that I can improve to reach the goal of finding a new fulfilling career. I will continue to reference the spreadsheet based on potential career opportunities I find to see how they align with my current strengths, and what I may need to improve to be successful."
-Transitioning to a new career path
"Thank you for meeting with me and taking the time to look at my Hogan results to help me figure out the best path forward for my career. I truly found it helpful and it made something abstract like career planning and networking a lot more simple and doable. I'm excited to dig in further and use these tools!"
-Disruption from layoff
"FlightPath was an incredible experience that couldn't have come at a more perfect time in my career. The FlightPath assessment helped me to think more broadly about career paths I can pursue. I was astonished at how much time Brent had spent looking at my assessment and how in tune he was with who I am as an individual. It was the first time in my career I've gotten tangible guidance on how to take ownership of my career moving forward."
-Disruption from being stuck in role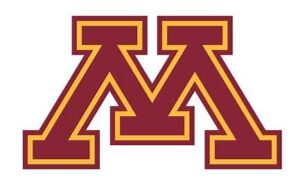 As we prepared to launch in 2021 we donated FlightPaths to 37 participants - they gave us 83% positive satisfaction rating and 100% recommended FlightPath for other alumni members.